The most beautiful way to say thank you. THOMAS SABO is presenting new sparkling heart Charms for Mother's Day that emotively symbolise the profound love between mother and child. In combination with other designs from the Generation Charm Club Collection, they become unique mementos.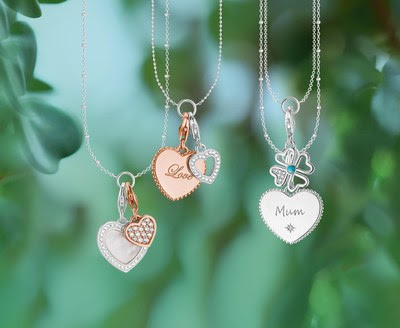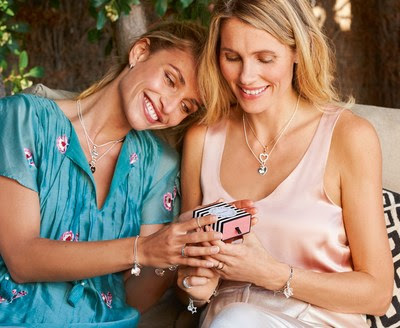 The best thing: If you purchase Generation Charm Club products with a value of 680 MYR or 1000 MYR, THOMAS SABO will give you a one or two-row chain as a gift. Presented in suitable gift packaging with a greeting card, the heart Charms handcrafted from 925 Sterling silver – partly engravable and decorated with delicate 18k rose gold plating and sparkling stone embellishment – make every mother's heart beat faster.
The Mother's Day promotion is valid during the respective periods* in all THOMAS SABO stores, THOMAS SABO shop-in-shops, at selected partners and in the online shop at http://www.thomassabo.com.
Image material for editorial purposes is available here to download.
*Period:
Great Britain, Ireland: 15.02.-11.03.2018
Bulgaria: 19.02.-08.03.2018
Hungary, Spain, Portugal, Lithuania: 19.04.-06.05.2018
Asia, USA, Canada, Australia, South Africa:  26.04.-13.05.2018
Europe (with the exception of the countries listed): 26.04.-13.05.2018
France, Sweden: 10.05.-27.05.2018
About THOMAS SABO 
THOMAS SABO is one of the globally-leading jewellery, watches and beauty companies, designing, selling and distributing lifestyle products for women and men. The company, established in 1984 by Thomas Sabo in Lauf an der Pegnitz, southern Germany, operates around 300 of its own shops across all five continents with a total of around 1,860 employees. THOMAS SABO also collaborates globally with approximately 2,800 trade partners as well as leading airlines and cruise operators.